Top 10 E-commerce CMS Platforms in 2022
by Iskandar Kurbanov
Top 10 E-commerce CMS Platforms You Can Use Right Now
When someone needs to run a successful e-commerce store, an easy-to-use and and well-organized (CMS) Content Management System should be a priority. It allows you to meet the clients' needs in order to present the products and how they help their clients to find the solution for their problems and their needs. Recently, everything is moving towards Headless e-commerce which provides and gives access to people to choose their platforms of headless e-commerce. E-commerce CMS platforms enable you to freely and easily use and update your online store instead of maintaining the online presence. CMS, Content Management System, makes it easier to manage and sell your products. Everybody knows that all headless e-commerce platforms contain two important aspects: the front-end and the back-end. As a user, anything that you can see is called the front-end whiles what operates with the business layer is called the back-end. Headless Shopify indicates that the front-end, which is what it is visible to users in your Shopify store is separated from the back-end, which handles the "business" layer. It is essential that the advantages and disadvantages of the CMS platforms to put you on the right way when choosing the one you want to set up your online shop.
Here are the top 10 headless e-commerce CMS platforms:
Shopify: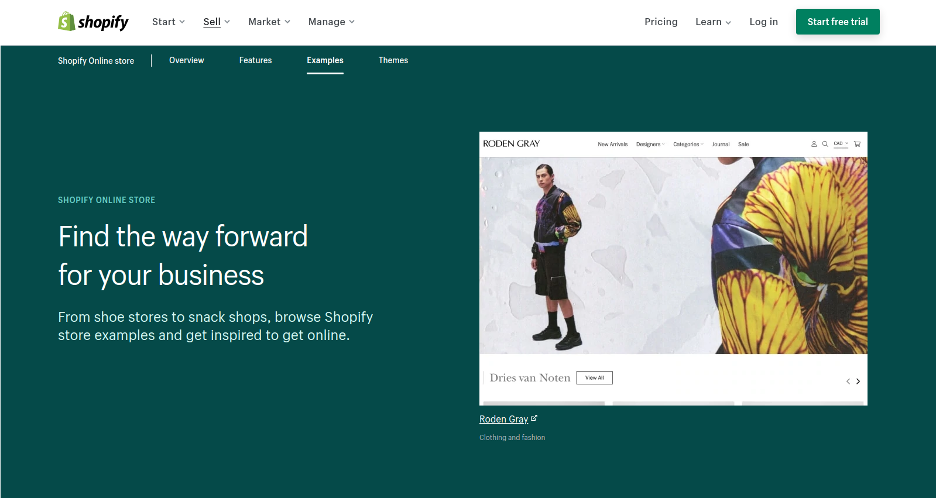 When we talk about one of the best headless e-commerce CMS platforms, Shopify immediately comes to mind. It is one of the best online stores to find your way forward for your business. It also gives clients a free 14-day trial (or more due to COVID-19). Furthermore, Shopify is built on the most successful, trusted, worldly brands in order to find your way for selling, buying, etc. Shopify platforms follow the rules of (CMS) Content Management System that is your clients can choose the categories existing on Shopify such as Food & Drink, Jewelry, Beauty & Cosmetics, Home & Garden. Basic Shopify costs 29 dollars monthly while the Shopify (that what it's called) costs 79 dollars monthly.
Features:
It is possible to use Facebook for selling your products.
You can work and track your sales everywhere with Shopify mobile app.
Auto-calculate shipping prices for each customer.
It is possible to use your own domain name.
It offers low pricing and beautiful themes that are easily customizable.
Who should use Shopify?
If you already have small businesses and want to start your online store with a little effort, then Shopify is your best choice. It has a lot of interesting offers and it can help you if your budget is low.
BigCommerce: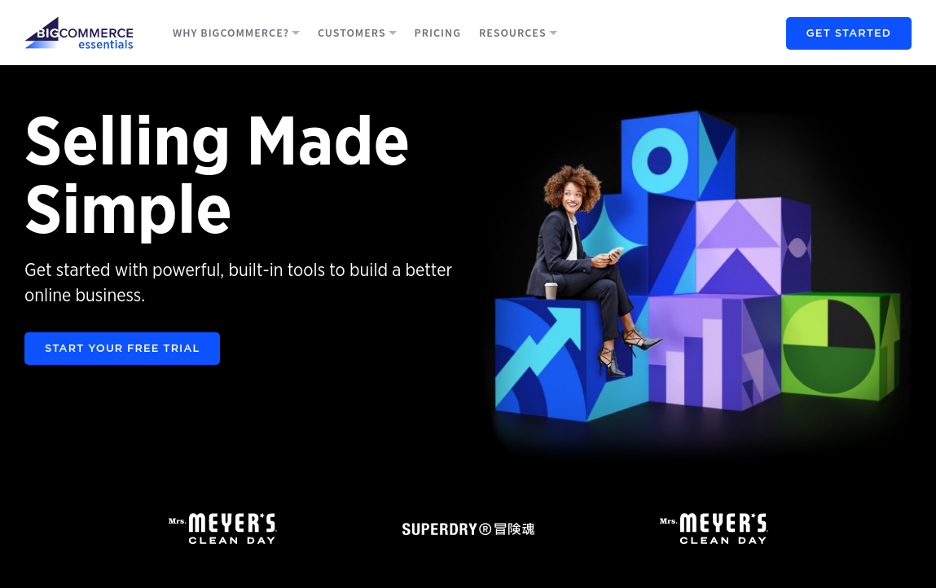 BigCommerece is considered a close second to Shopify as a (Saas) Software as a Service platforms that is ideal for running business owners' websites, and also serves the (CMS) Content Management System. This platform includes online store creation, SEO, hosting, and marketing and security for small to enterprise-sized businesses. BigCommerece is a great choice for larger businesses and small ones. BigCommerece is well-organized platform that allows users to find the solutions for their problems whether as a beginner or as an experienced with headless e-commerce, and it has four plans: Standard: $29.95 monthly, Plus: $79.95 monthly, Pro: $299.95 monthly, and Enterprise: custom pricing.
Features:
BigCommerece platform supports blogging.
It is a powerful and highly flexible website.
It accepts many online payment methods mainly PayPal.
You can use the website builder easily without facing many problems.
It expands users' reach with multi-storefront.
Who should use BigCommerce?
You can see that BigCommerce is full of highly-effective features that all store owners, whether they are huge or tiny can take advantage of. If you have the money and you want to invest your money in growing your business, BigCommerce is ideal.
Drupal: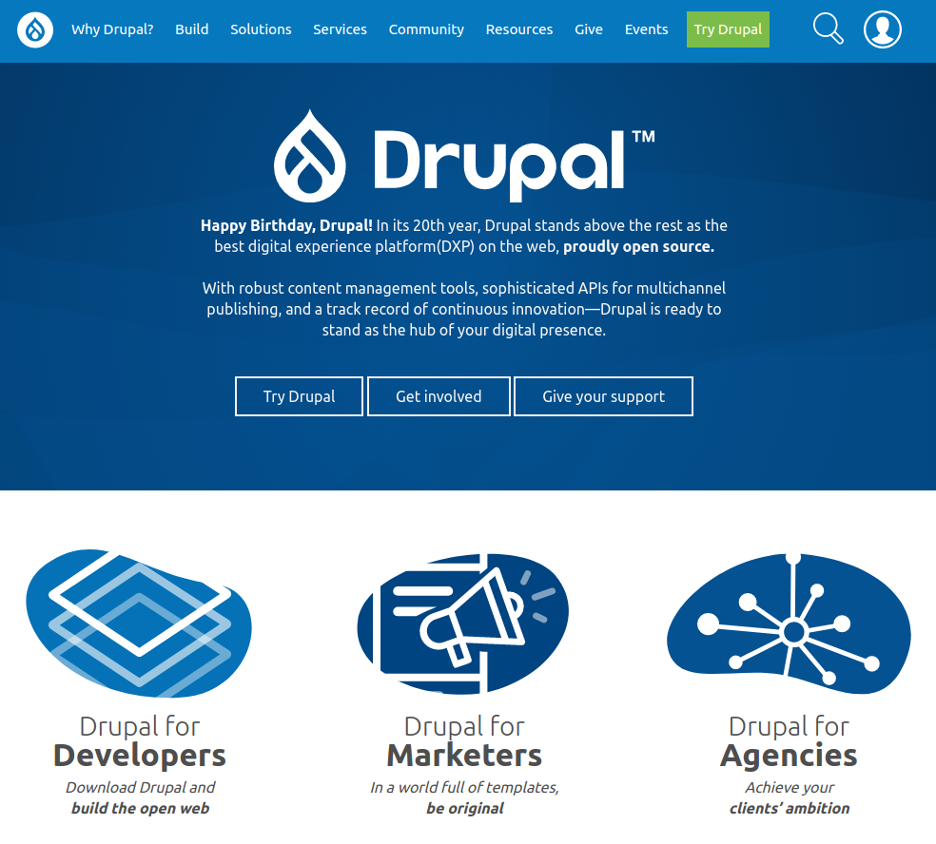 Drupal is an open-source e-commerce framework that follows the directions of good headless CMS e-commerce. Moreover, Drupal is one of the existing platforms for social commerce. It gives access to many features that you can take advantage of. Drupal is written in PHP and distributed under the General Public License.
Drupal helps e-commerce businesses to build websites from scratch. Drupal is a scalable, open-source platform for web content management and digital experience.  What is really great about Drupal is that Both Drupal and Drupal Commerce are free to use. Furthermore, Drupal has a large and supportive community.
Features:
Users can use it on the mobile website with great options. Users do not have to pay money for Drupal. The system related to Drupal is very flexible. You can improve your search engine optimization through Drupal. Multiple languages are supported in such a platform.
Who should use Drupal?
Drupal is a great option for the users who are looking for unique websites, not those who are looking for fixed templats to use.
WordPress: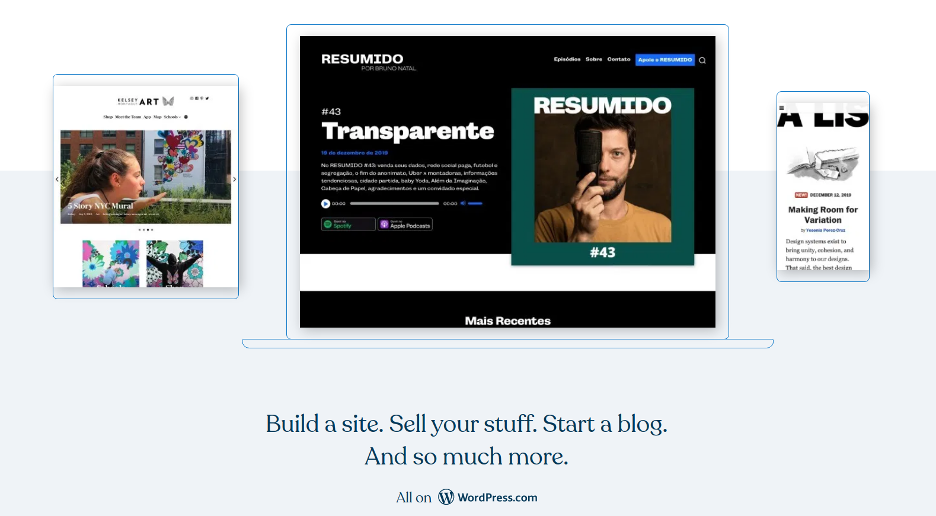 WordPress is one of the best headless e-commerce CMS platforms you can ever see for many features you can take advantage of. WordPress is an open-source content management system that is written in (PHP) Hypertext Preprocessor for building blogs and Dozens of free, customizable, designs, and themes with ease. Recent statistics show that 28% of e-commerce websites are used with WordPress. WordPress CMS provides high-effectively shapes and designs for hooking readers and getting much more traffic on their websites. Moreover, WordPress is a free platform that everybody can use, but you can upgrade your site with 2 plans that you can follow: Business: $25 monthly, Ecommerce: $45 monthly
Features:
Astonishing e-commerce plugins that you can use, like Yoast. You can improve your (SEO) Search Engine Optimization with many free extensions. A limitless number of free and paid themes are available. You can publish your blog, written content, and video content. All payment methods are available with WordPress. Who should use WordPress?  Anyone who has the proficiency, capacity, and efficiency can use this headless CMS platform for free, and that is why you can find unlimited audience on this headless CMS platform.
OpenCart: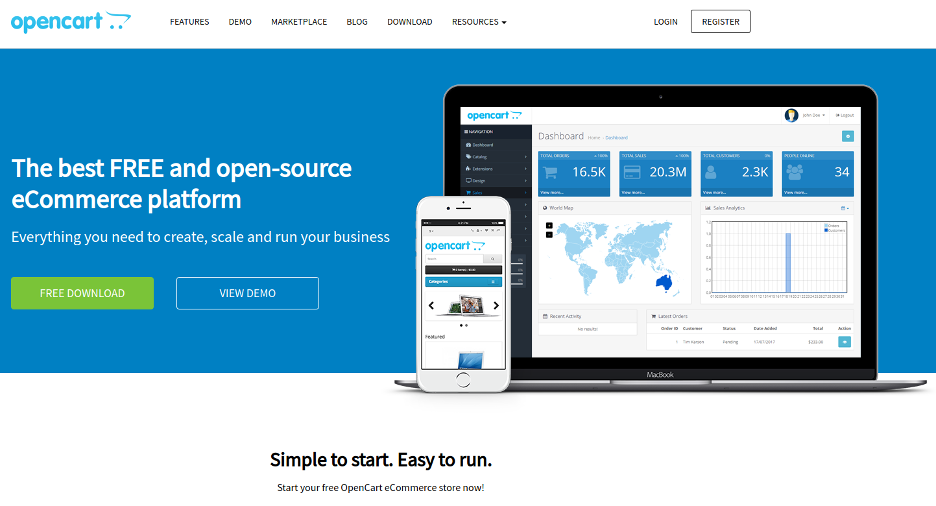 OpenCart is a free shopping cart system, an online store management system, and an open-source e-commerce CMS which is based on (PHP) Hypertext Preprocessor language, and it is easy to use as well. With OpenCart, you can use a lot of fixed templates. Furthermore, the headless CMS platform is so user-friendly because it provides various powerful extensions on the core platform. Besides, OpenCart provides free templates when creating an OpenCart online store, but the headless e-commerce CMS platform has many plans for users. For example, you can pay 99$ for each password reset, you can pay $120 monthly for dedicated support, you can pay $160 for one-time store backup ($160 per backup), or you can pay One-time Bug Fix for $150.
Features:
With OpenCart, you can make use of more than 14,000 extensions in the marketplace. Shipping methods are supported. You can use many payment methods easily. SEO-friendly and responsive platform.
Who should use OpenCart?
People who have a small online business are preferable to use such a CMS platform, especially since it is not very expensive.
Wix: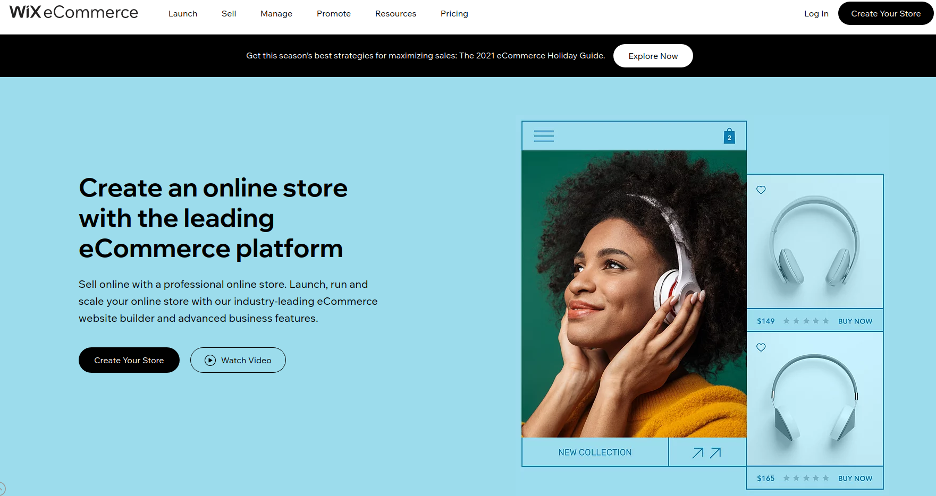 Wix is a website building but also has an e-commerce CMS platform where users can create professional websites with ease. It has a friendly usage for trading with some amount of customizability. Wix platform also provides around 500 templates that you can make up your choice. Wix also has powerful SEO tools, free web hosting, and user friendly. It also facilitates the  Customizing of Your Mobile phone Site Even More. Furthermore, you can take advantage of the paid plans for more features, and these plans are: $17 monthly for business basic, $25 monthly for business unlimited, and also $35 monthly for business VIP.
Features:
Wix provides you with a huge amount of amazing e-commerce templates. For your mobile commerce, you can find a lot of options that are great. Its CMS supports bloggers and blogging . Such a platform has easy software for using and also a quick set-up time.
Who should use Wix?
The kind of Wix system is that it is easy to use, not for a powerful platform such as WordPress or Shopify.
Squarespace: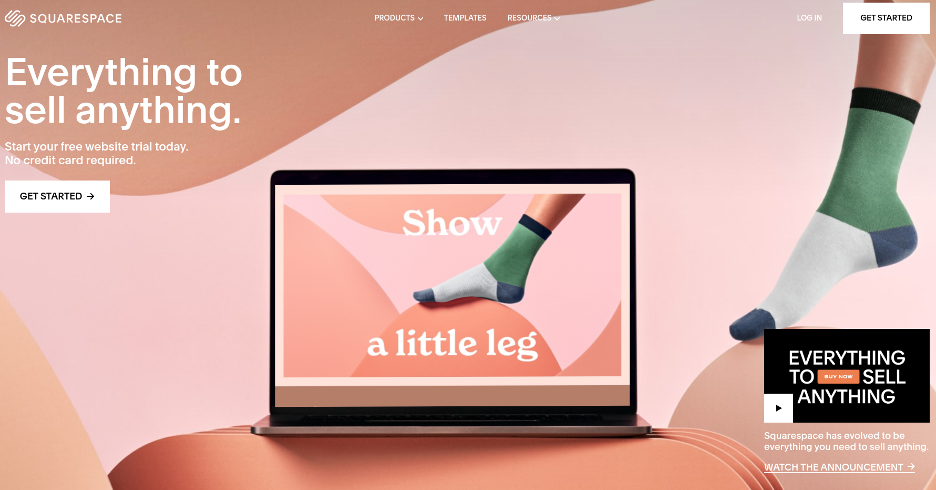 Squarespace is one of the best e-commerce CMS platforms for you If you are getting started in online business. What's more, some consider it the easiest platform ever for beginners. With Squarespace, you can create your own website with winning templates. Squarespace is an American website building that is based in New York, the USA. Squarespace makes sure that you are going to have a functional and beautiful online presence. And with Squarespace, you can choose a website template and you can start your free trial, then, you need to know the plans for Squarespace: $26 monthly for basic commerce and $40 monthly for advanced commerce.
Features:
It gives you shipping options and order management. A free domain name is possible to get. Squarespace provides a free security certificate. A lot of plugins and third-party apps are available on Squarespace. Who should use Squarespace? Squarespace is the easiest way for using especially for beginners. It gives you as a beginner a lot of options if you have products and you would like to sell them.
Ecwid: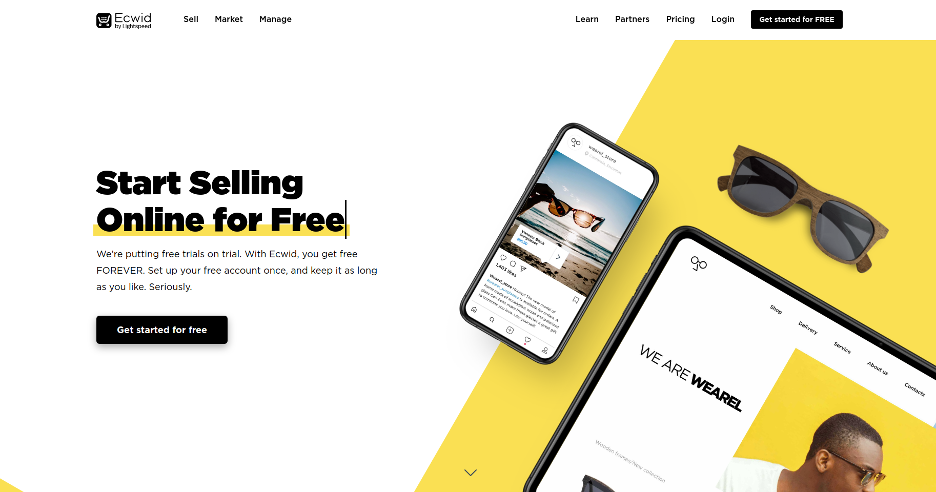 It is a free headless CMS e-commerce that is different from the other e-commerce platforms in its niche which fits into a scientific one. Users can easily sell across a website, marketplaces, and social media within the Ecwid platform. You can start selling, drag and drop, and Choose a Template. You can add lines of code for free if you sell less than ten products. You can also set up payment gateways and a shopping cart page, but if you want to sell more products, you have to use the advanced features that you will have to pay. Besides the free plan, there are three: venture for $15 monthly, business for $35 monthly, and unlimited for $99 monthly.
Features:
Ecwid has a point of sale functionality for both physical and online stores. The translation is highly-supported in the store with more than 53 different languages. Different payment gateways are supported on your online store. multi-currency payments are available in the CMS e-commerce platform. Who should use Ecwid? If you already have an online store, and you need to sell your products on your website, then Ecwid is ideal. It is a great choice for streamers and podcasters as well.
PrestaShop: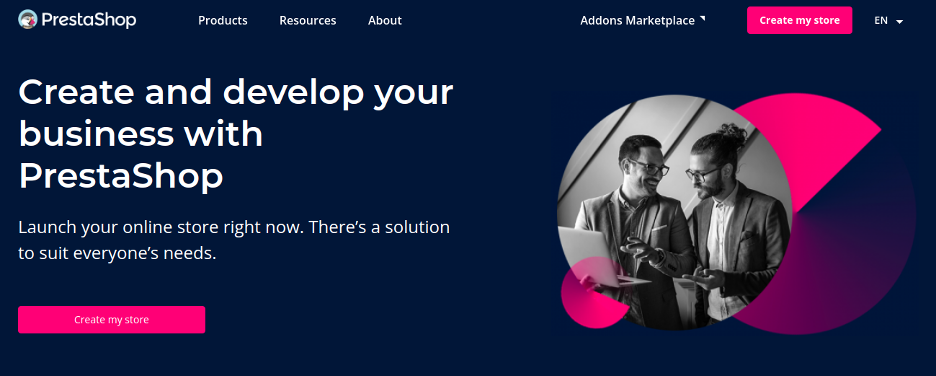 PrestaShop is an Open-Source CMS e-commerce platform that facilitates of the users to control the management and the setup for the website. PrestaShop gives its users a free plan for the basic software. If you want to get more features, then you have to pay for that, including the user's hosting costs. PrestaShop is written in the (PHP) Hypertext Preprocessor, and it is used by over 300,000 shops around the world in 60 different languages approximately. It is possible to use extensions with Instagram and Facebook for selling. Moreover, you can use them for SEO (Search Engine Optimization). If you want hosting and add-on modules in PrestaShop, you need to pay money.
Features:
PrestaShop supports integration with different social media. Security is ensured in PrestaShop even with a free plan. Easy-to-use template editor. You have a wide variety of payment gateways that you can choose from. Who should use PrestaShop? People who have a low budget and want to create their own websites, PrestaShop is a great option for them. The users can start the free plan and then upgrade it to become more profitable.
HubSpot: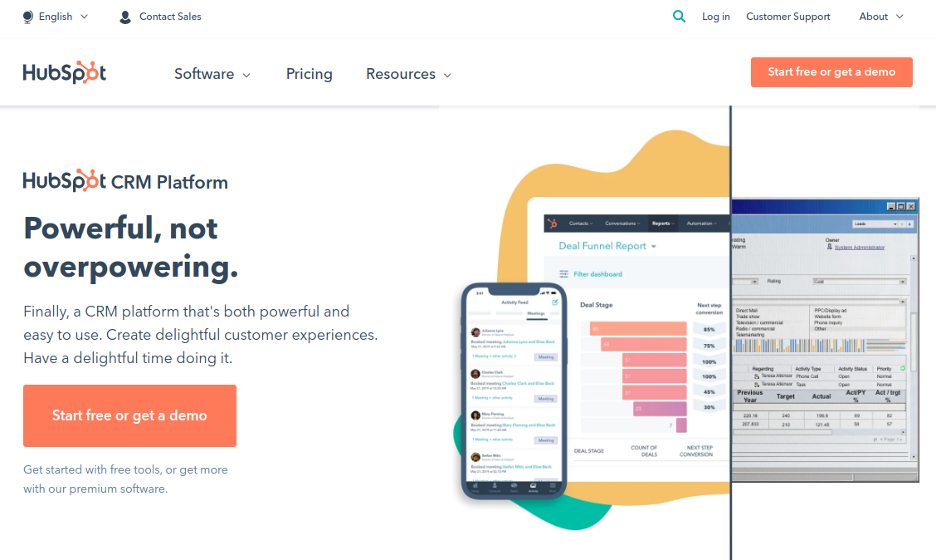 HubSpot Is a unique CMS e-commerce platform for online stores and it brings much more traffic to users' websites through search engine optimization and marketing integration. Thus, HubSpot focuses on marketing and content production. It may seem that it doesn't have all the e-commerce features of the e-commerce website. HubSpot is an American developer and a tool for marketing customer services and sales. HubSpot offers (CRM) Customer relationship management to help businesses and support them. You can use the CMS e-commerce platform as a starter for $25 monthly, professional for $400 monthly, and enterprise for $1,200 monthly.
Features:
You can see amazing statistics on the analytics dashboard. You can optimize your online store through an A/B testing system. Integrates social media with your marketing outputs. HubSpot makes it easy to host your website. It's easy to have a live chat from the service functions.
Who should use HubSpot?
HubSpot is a great option for large online stores, for maximizing marketing efficiency, and for search engine optimization ranking. And it is not best for business owners who are creating their stores for selling a few products.